Our Favourite North Island 4WD Experiences
New Zealand is famous for its nature and remoteness, which makes hiring a 4WD for your holiday the best way to see the country. In the North Island, there are plenty of opportunities for skiing, hiking, camping, mountain biking and simply taking in the island's vast landscape. Here are our favourite places to take your 4WD in the North Island:
Head Up to Northland
Arriving in Auckland, hire an all-wheel drive vehicle and head up to the top of the country. There's plenty to see in the winterless north, from Maori culture to historic towns and stunning beaches. Roads up there can be windy and rugged – driving a 4WD will help you get around safely and comfortably.
Once in Northland, hop on a tour that'll take you up the coast to Cape Reinga, where the Tasman Sea meets the Pacific Ocean, giving you time to sand dune and explore 90 Mile Beach on the way.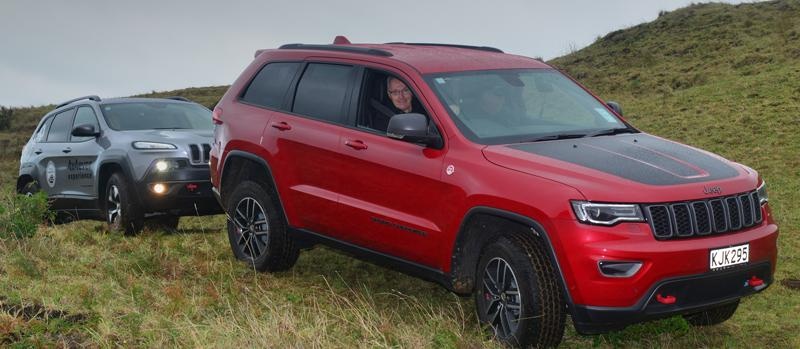 Drive from Kawhia to Raglan
The Waikato is New Zealand's farming wonderland, with expansive dairy farms spread out across this incredibly lush region. A great 4WD track is the route from the rural seaside village Kawhia to west coast surf town Raglan. Driving between these two coastal towns, you'll see the epitome of the North Island as you head into dairy country before heading back out to sea.
Escape to the East
Often overlooked by travellers in NZ, the eastern district of Gisborne is home to some of the country's best beaches, fishing spots and vineyards. If you are looking for a multi-day hike, consider the serene trek around Lake Waikaremoana. The region is proud of its remoteness, a world apart from the buzz of city life found elsewhere. Escape out east in your 4WD and explore the quiet, rugged beauty along the eastern coast.
Bike and Hike in Tongariro
The centre of the North Island easily keeps the attention of adventure-seeking tourists. The Tongariro Crossing is one of New Zealand's most famous day hikes, but the region is also home to lesser known but equally wicked mountain bike tracks and hiking trails. Chuck your gear into your all-wheel drive vehicle rental and make your way to Tongariro!
Ski the Central Plateau Slopes
Sticking to the centre of the North Island you'll find the ski hills of Ruapehu, Turoa and Whakapapa. In winter, a 4WD is the best way to get yourself safely up the snowy roads that lead to the mountains. Be prepared by reading our guide to driving in winter first.
Meander Down to Wellington
With many travellers in the wanting to see the entire North Island, the Auckland to Wellington route is very popular. The safety and durability that a 4WD provides makes this the ideal vehicle for the drive down to the world's coolest capital.